Chris Genocide - "The King of Extreme"
---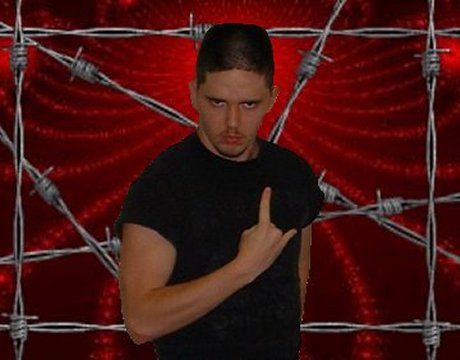 ---
---
---
Chris Genocide
Height: 5'10"
Weight: 232 lbs
From: Pittsburgh, Pennsylvania
Escorted by: no one
Title(s) Currently Held: -none-
---
---
---
Chris was given the title of King of Extreme when he made his WCWF debut at a house show called Carnage in the Courtyard (Jan. '99). Due to injuries suffered at that event, Chris did not wrestle again untill HELLoween, but was hired as the "Commissioner" and given sole authority to book matches. Chris's favorite moves include the spear (usually followed by a barrage of punches), drop toe hold, and various styles of leg drops. His finisher is The Death Contraption (a catapult into some heap of junk). Chris is the longest reigning WCWF Champion ever, holding the WCWF HARDCORE Title for 14 months. Chris's enemies include Smallpac, D.A. Deadly, and The Sicilian Sniper. His closest ally is Q. Chris's idols and influences include Sabu, Sandman and Rob Van Dam.

"If you think you've got the guts, bring it. I'll take you to the EXTREME!!" - Chris Genocide

---

Click here to go back to the Stars of the WCWF page.